Refinance To Meet Your Goals
Mortgage refinancing lets you save money or tap equity. Set your home refinance goal, then compare rates and fees.
When And Why You Should Refinance A Home
When your goal is to pay less every month, you can refinance into a loan with a lower interest rate. Another way to reduce the monthly payment is to extend the loan term. The drawback to extending the term is that you pay more interest in the long run.
Reduce Your Monthly Payment
When you refinance to borrow more than you owe on your current loan, NorthPort will give you a check for the difference. This is called a cash-out refinance. People often get a cash-out refinance and a lower interest rate at
the same time.
When you refinance from a 30-year mortgage into a 15-year loan, you pay off the loan in half the time. As a result, you pay less interest over the life of the loan. This can help reduce the amount of interest you will pay.
​
The Best Time To Refinance
To know if it's the right time to refinance, first determine how long you plan to stay in your home, consider your financial goals and know your credit score. All of these things, along with current refinance interest rates, should play a role in your decision about whether — and when — to refinance. Refinancing a mortgage involves taking out a new loan, typically with better terms, in order to pay off an existing loan. People typically choose to refinance when interest rates decrease or if they have an adjustable-rate loan that is higher than available rates. If you are considering refinancing a mortgage, it is a good idea first to calculate how much it can change your payment.
What You Need For Closing
Finalizing your mortgage is perhaps the most crucial step in the home-buying process. It's important to be prepared for pre-closing and closing, so you know what to expect. The lenders here at Northport Funding have decades of experience and serve as your trusted advisor throughout the entire process. Our goal is to ensure that you feel completely comfortable with each step. Here is an outline of what to expect at closing.
What's Your Mortgage Type
Choosing among the different types of mortgage loans isn't all that painful if you know the lingo. Choosing a mortgage program often comes to a choice between these two mortgage types: FHA or Conventional? Both are good options, but mortgages are a bit like power tools, you want to choose the one that is right for the job.
What To Expect During Underwriting
Did you know that your finances go through a process called underwriting before you can officially get a mortgage? Underwriting is a crucial component of the home loan process because you can't get to closing until your lender's team completes the underwriting for your mortgage. Let's dive in and learn more about the underwriting process.
When you work with NorthPort, you'll receive prompt, personal service that enhances your borrowing experience. We provide real-time updates & market data, that keeps you updated every step of the way, creating a simple and transparent experience. With NorthPort, you can expect a high touch and high-tech experience. Our Instant Prequalify Technology allows you to see if you are qualified to buy a home without affecting your credit score. We have built a business that is recognized for integrity, excellent service and efficient processes.
NorthPort Funding Refinancing FAQs
Are 2nd Home Purchases About To Get More Expensive?
---
Fannie Mae and Freddie Mac are making it tougher and more expensive to get an investment property mortgage or one for a vacation home. The changes, however, don't affect mortgages already agreed and locked. But others who were planning to buy a second home with a conforming mortgage will likely encounter higher costs and possibly stricter requirements. The new rules start on April 1. Learn about what this can mean for you with the loan experts at NorthPort Funding.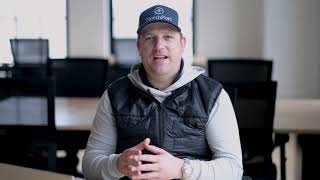 ---
Are Interest Rates On The Rise?
---
It was a wild year in 2020 for the mortgage industry, with rates hitting record lows on more than one occasion. But if you haven't already refinanced your mortgage or bought a home, past interest rates aren't as important as what they're going to be in the future. While no one has a crystal ball when it comes to predicting mortgage rate trends, the general consensus of the experts we talked to is that it's likely rates will inch upward in 2021. And is exactly what has been happening. Join the loan experts at NorthPort Funding as hey examine these RISING rates and what it means for you as a consumer.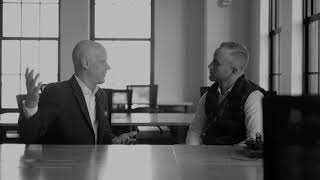 ---
How Can I Eliminate All The Extra Mortgage Fees?
---
NorthPort Funding set out to streamline the mortgage process. Naturally, the first step was to remove unnecessary fees. We've removed: ❌ Application fees ❌ Underwriting fees ❌ Junk fees that are customarily in real estate transactions All this was done to benefit YOU. With Big Banks taking as LONG as 120 days to complete a refinance, NorthPort Funding will look to close you loan in 20 days or less with NO FEES.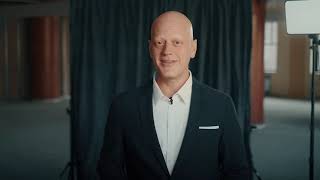 ---
What Is Cash-Out Mortgage Refinancing?
---
Cash-out refinancing replaces your current home loan with a bigger mortgage, allowing you to take advantage of the equity you've built up in your home and access the difference between the two mortgages (your current one and the new one) in cash. The cash can go towards virtually any purpose, such as home remodeling, consolidating high-interest debt or other financial goals.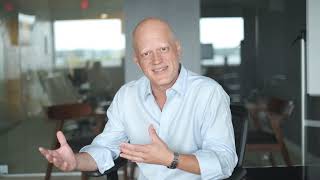 ---
---
More Than Just A Customer